See our flower arrangements in the portfolio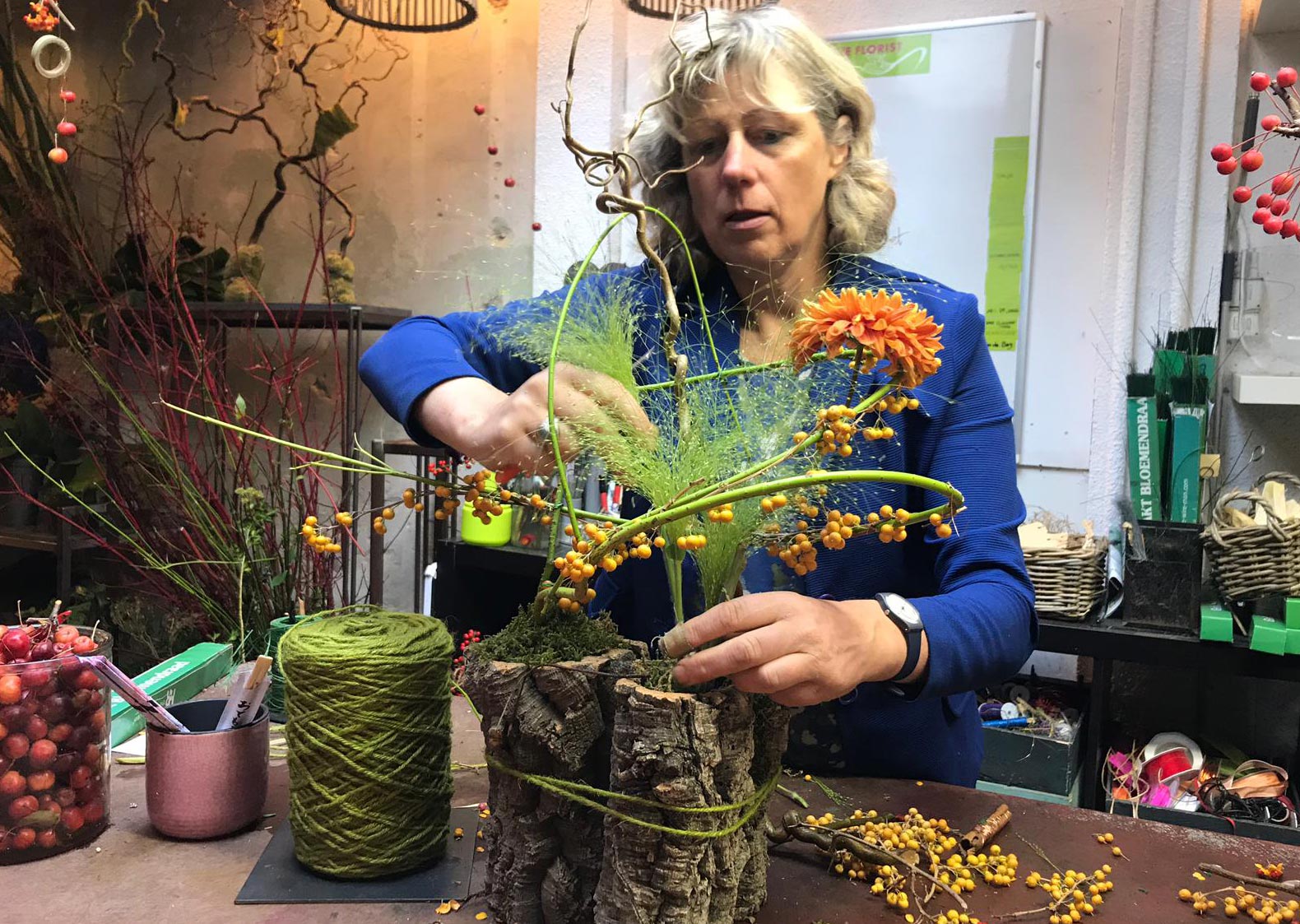 Dutch Master Florist Diny Blom
Flower artist Diny Blom has been working from her studio in the heart of Gouda since 1991. Workshop, store and training center in one. And if necessary available 24/7 for custom made flower arrangements. But also a last minute birthday bouquet or a farewell flower arrangement.
Professional training
Recognized floral artist Diny Blom is the creative brain of BlomAtelier. Besides special flower work on commission, they can provide professional training.
Diny thanks for your creative fast service. This gave me a lot of peace that I needed to know at that time.
What a lovely comments I received on your flower creations, it was really great! Everything fell into place.